If the Strawberry White Chocolate Martini we posted a few days ago as a Valentine's Cocktail isn't your cup of alcohol then maybe this Strawberry Champagne Cocktail will be.
Strawberry Champagne Cocktail
Ingredients
Fresh Strawberries
3 Olives RangTang Vodka
Champagne (Sparkling Wine)
Preperation
First, muddle 2-3 strawberries in a glass (not in the champagne flute).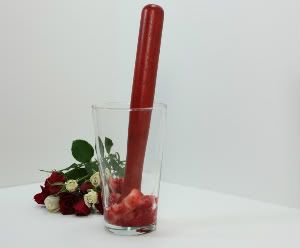 Pour muddled strawberries into a champagne flute.
Add 1 1/2 ounces RangTang 3 Olives Vodka and 1 – 2 TBSP of simple syrup (depending on how sweet you want your drink) and stir.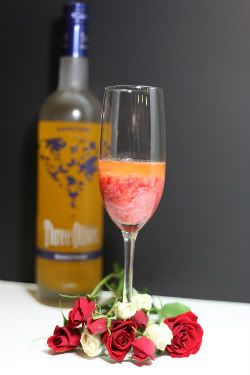 Pour Champagne (Sparkling Wine) into Champagne flute slowly. Garnish with a fresh flower and a strawberry.
Makes 1 Cocktail
Happy Valentine's Day and as always, Cheers!

The following two tabs change content below.
Jessica Torres is the chief cocktail creator here at One Martini. Outside of the internet, she works at DEATH & TAXES (a bar) and midtown eats (a restaurant) in Reno, Nevada. When not working, Jessica can be found working out, spending time with her family or attempting to nap.
Subscribe to our newsletter
to get all of the latest cocktail creations delivered directly to your inbox.
Latest posts by Jessica Torres (see all)