Yes, yes. I am the wine girl.
I love wine.
But I also love a good, strong cocktail.
My absolute favorite cocktail is a strong Cosmo Cocktail. I love the sweetness mixed with the acidity.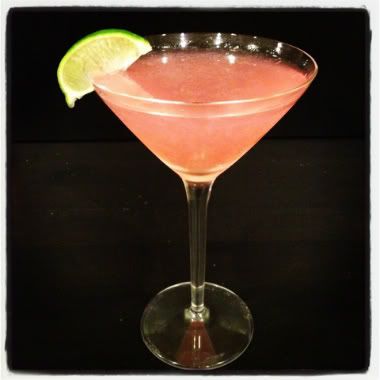 Cosmopolitan
Ingredients
2 ounces fresh squeezed lime juice
2 ounces cranberry juice
2 ounces Cointreau or Triple Sec
7 ounces Vodka
Lime wedge for garnish
Preparation
Fill martini shaker with ice.
Add all ingredients to shaker.
Shake for 20 – 30 seconds and strain into a martini glass.
Garnish with a lime wedge.
Makes 2 (strong) Cosmopolitans
Cheers!
Rachel is the creator of RachelVoorhees.com, where she writes wine reviews, shares recipes and wine + food pairings. She is also the wine columnist at Momtastic.com.

The following two tabs change content below.
Latest posts by The Booze Gals (see all)