Blood oranges are in season which means of course it's time to make a Blood Orange Martini! With it's beautiful color and sweet/tart flavor, it's irresistible.
Fresh squeezed blood oranges are a favorite here at One Martini. We've used them in various vodka cocktails including a blood orange cocktail and a blood orange ginger cocktail. We've even mixed them with tequila for some beautiful blood orange margaritas.
This blood orange martini takes a little bit of work to make. You have to muddle the fruit and strain it rather than just using fresh squeezed juice. But it's worth the effort. Although if you're very short on time, you could juice the blood oranges instead. We won't tell.
Blood Orange Martini
Ingredients
1 blood orange
2 ounces Orange Vodka
juice from 1/2 lime (should be about 1/2 ounce of lime juice)
2 tablespoons simple syrup
Preparation
Slice and peel 1 blood orange (leave 1 slice with the peel on for garnish).
Place blood orange slices into a glass and muddle.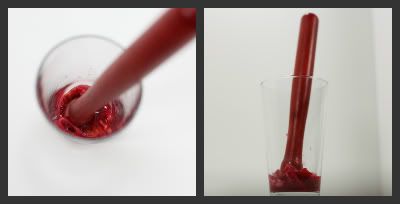 In a cocktail shaker add the vodka, lime juice, and simple syrup.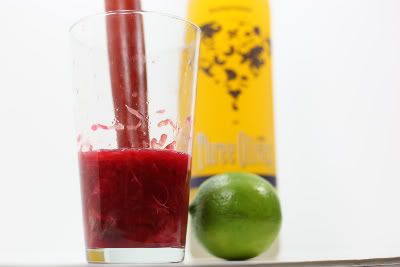 Shake
Now, the mixture needs to be strained before serving.
Anyway you can do this works but the method I used was to place a small strainer over a martini glass.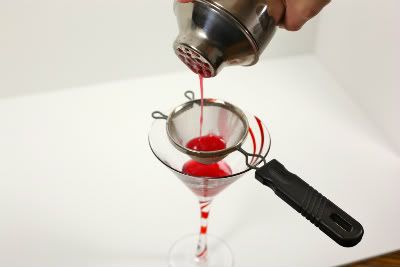 Pour the mixture into the strainer and press it with a spoon to get all the juice out of the pulp.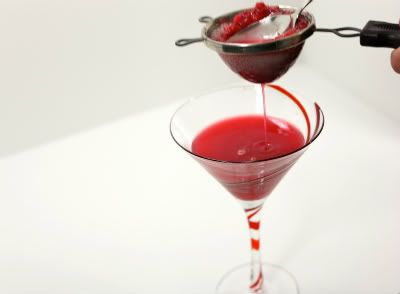 Garnish with a slice of blood orange and serve.
Makes 1 martini.
Now doesn't that just sound awesome? Of course it does.
Cheers!
Like this recipe? Subscribe to our newsletter to get more just like it delivered directly to your inbox.

The following two tabs change content below.
Jessica Torres is the chief cocktail creator here at One Martini. Outside of the internet, she works at DEATH & TAXES (a bar) and midtown eats (a restaurant) in Reno, Nevada. When not working, Jessica can be found working out, spending time with her family or attempting to nap.
Subscribe to our newsletter
to get all of the latest cocktail creations delivered directly to your inbox.
Latest posts by Jessica Torres (see all)